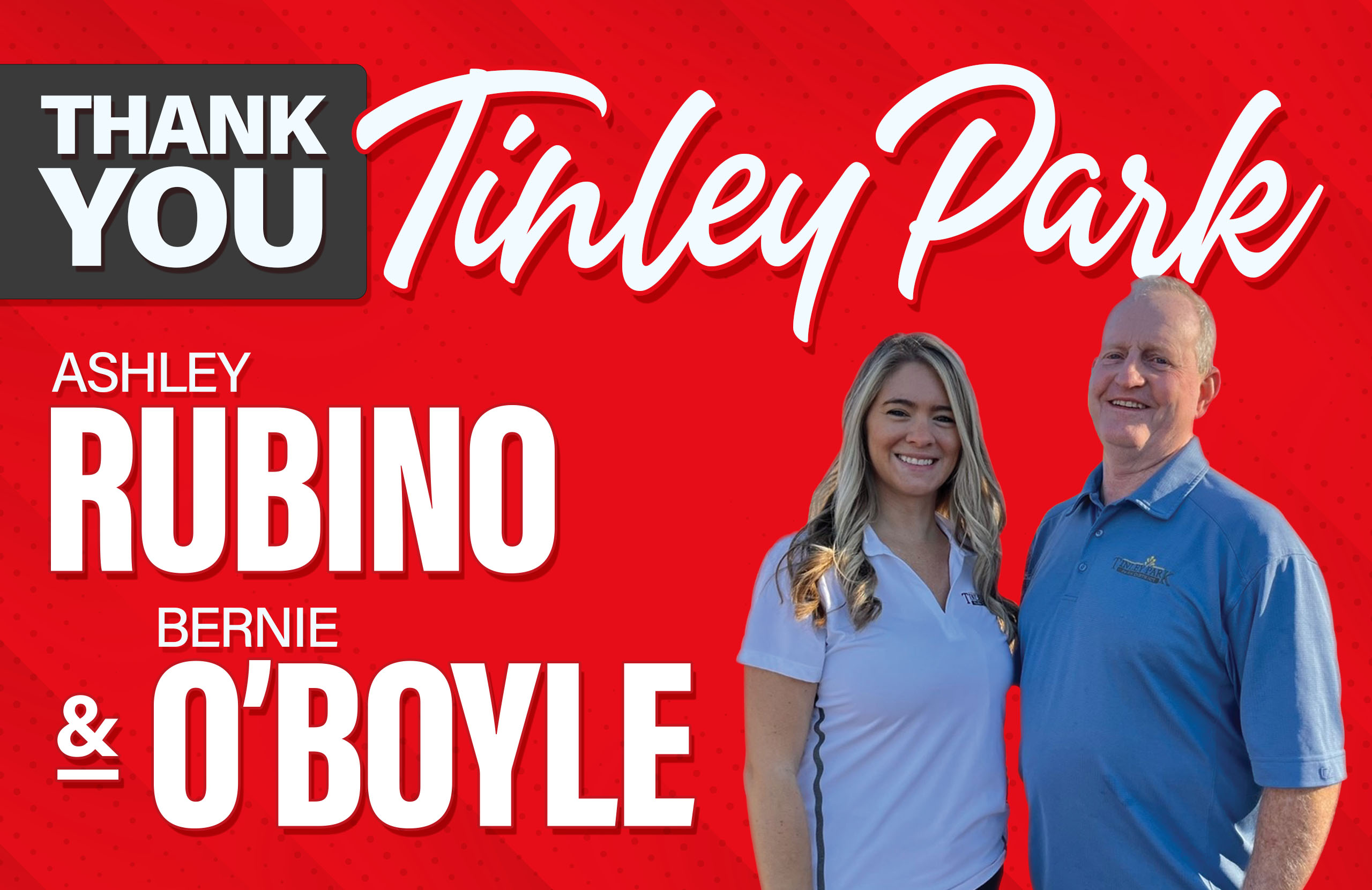 Let's keep the Politics out of our Parks!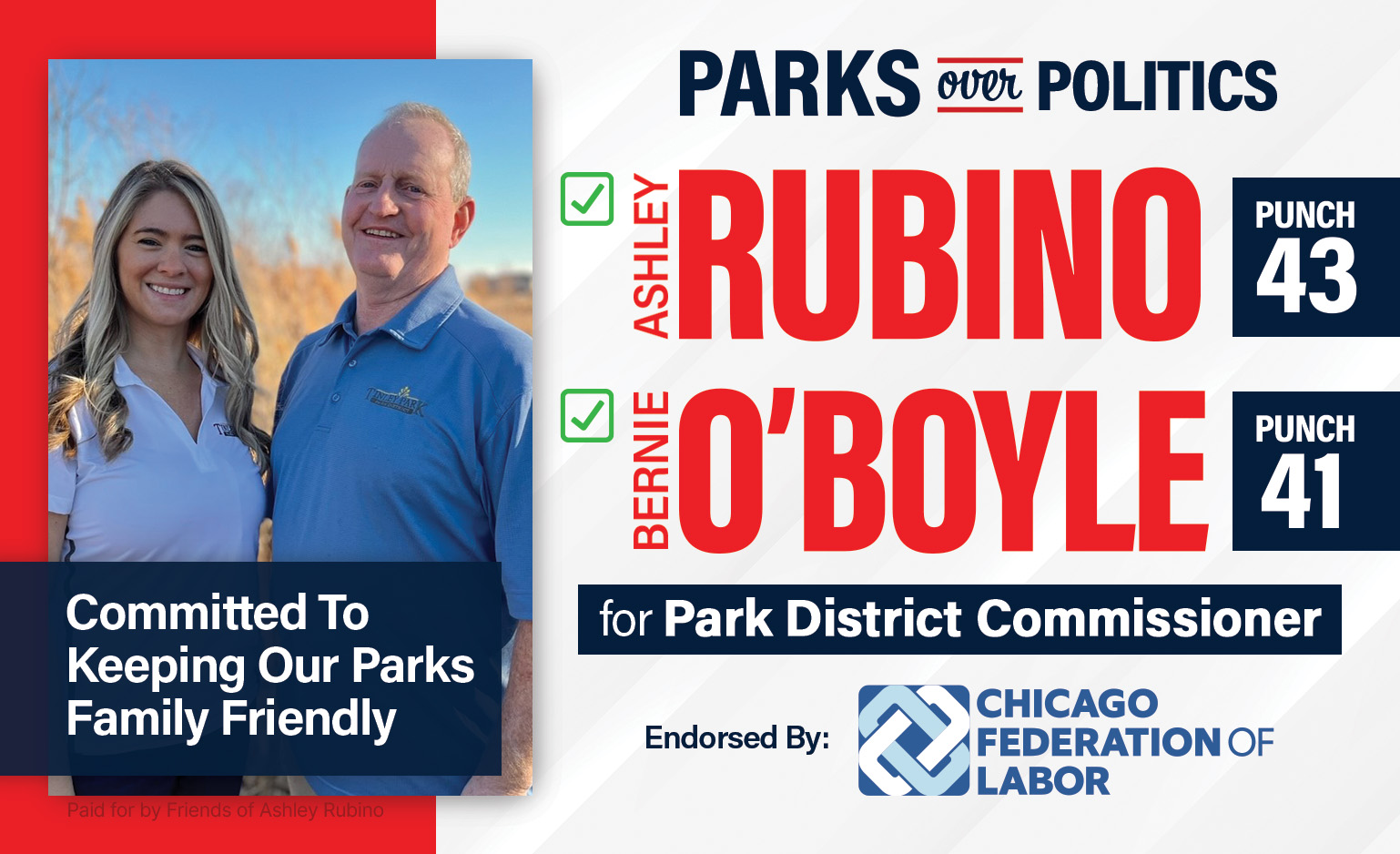 "I'm excited to be running with Bernie because our backgrounds and experience complement each other well and together we can lead a park district that puts children and families over local politics," Rubino said. "With the right leadership in place, I believe we can expand and improve our parks while remaining fiscally responsible with taxpayer dollars. Our combined experience and knowledge and diverse perspectives will serve the residents well."
"Ashley and I are of different generations but we have a shared vision for our parks and the future," O'Boyle said. "I know how passionate she is about public service and I know our park district will benefit from that passion. I have worked in the parks and recreation arena for several years and I know the type of effort that is required to make real and meaningful improvements. I believe Ashley and I have that focus and dedication and we're ready to go."
Rubino, the only female candidate in the race, is a graduate of St. Xavier University and DePaul with a master's in public administration. Ashley and her husband Antonio have three children Mario, Carmella and Giovina. As a proud "Bulldog Mom" who is frequently involved in her children's sport activities, Ashley will bring a parent's perspective to park and recreation decisions. As family owners of Rubino's Italian Imports in Tinley Park, the Rubino's know the importance of fiscal responsibility and will be accountable to the taxpayers.
O'Boyle has lived in Tinley Park for over 30 years where he and his wife Cindy have raised five children. He is a longtime United Auto Workers member and a U.S. Navy Veteran. In addition to serving on the Board of the Illinois Association of Parks and Recreation, Bernie is a longtime youth sports coach and community volunteer. As a park board member, Bernie brings a wealth of knowledge and experience on youth programs and activities.
Among Rubino and O'Boyle's top priorities is acquiring the shuttered Tinley Park Mental Health Center property that is currently owned by the state for development of a new recreation facility on the currently dormant 280-acre site.
"The mental health center property has a lot of potential value to the residents if properly utilized and I believe they deserve a plan to make good use of one of the last open green spaces in Tinley." Rubino said. "The property has been tangled up in local political infighting, but it's time to put our parks over politics. By working closely with the state to obtain the property and accessing both public grants and private funding opportunities, I believe we can make this project a reality in a fiscally responsible way. I'm a mom who is raising a family here in Tinley so my first priority will always be to protect the taxpayers while moving our parks and facilities into a new and better era."
Park District Commissioner
Bachelor's Degree in Criminal Justice from St. Xavier University
Master's Degree in Public Administration from DePaul University
Bulldogs Family
Tinley Park Park District Commissioner, Board Secretary
Member of St. Stephen Church
Proud family owner of Rubino's Italian Imports
Law Enforcement Family
Three children; Mario (7), Carmella (5), and Giovina (2)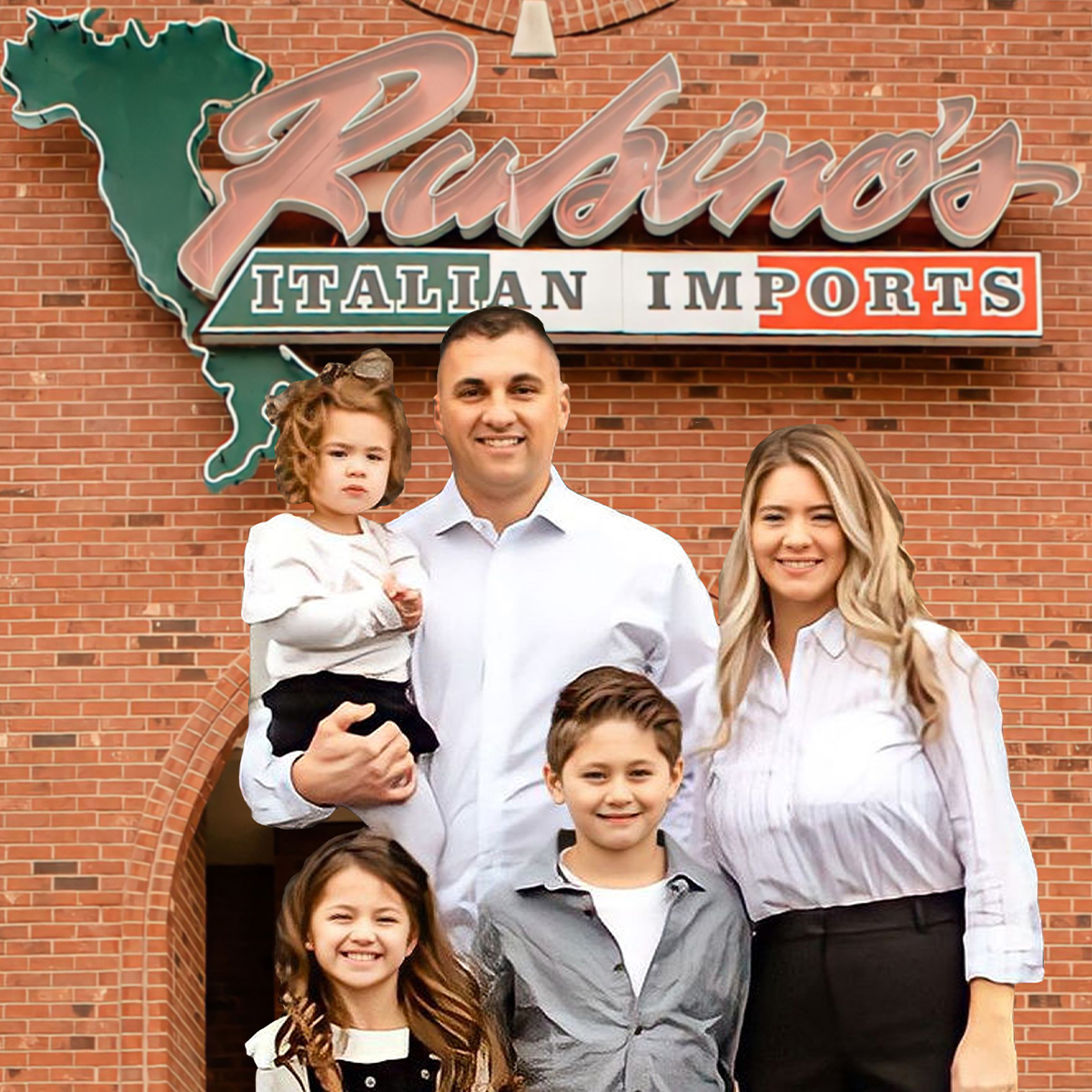 Park District Accomplishments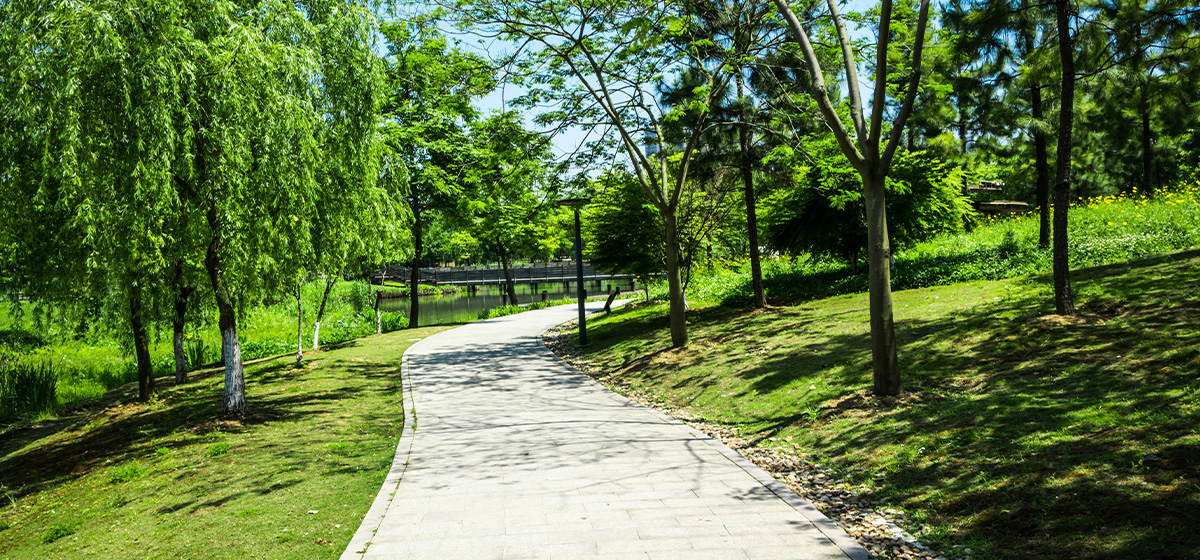 Proven Leadership
Ashley and Bernie have and will continue to deliver quality recreation programs for Tinley Park Families while maintaining fiscal responsibility and protecting taxpayers
Veterans Park Renovation
Volunteer Park Renovation
St. Boniface Park Renovation
Playground Replacement at Hirsh & Townpointe Parks
Freedom Park Turf Replacement
New Strength and Cardio Equipment
Pool Slide Restoration
Renaming park in honor of former Police Chief Mike O'Connell
Awarded Buedingwn Park OSLAD Grant (planned for 2023-24 construction)
Park District Commissioner
U.S. Navy Veteran
UAW 551 Member
30+ Year Resident of Tinley Park
Tinley Park Park District Commissioner, Vice President
Member, Board of Directors Illinois Asociation of Parks and Recreation
Community Coach, Boy Scouts, School Activities
Member of St. Elizabeth Seton Church
Five children; Matthew (30), Louise (27), Jennifer (26), Josh (20), and Mary (18)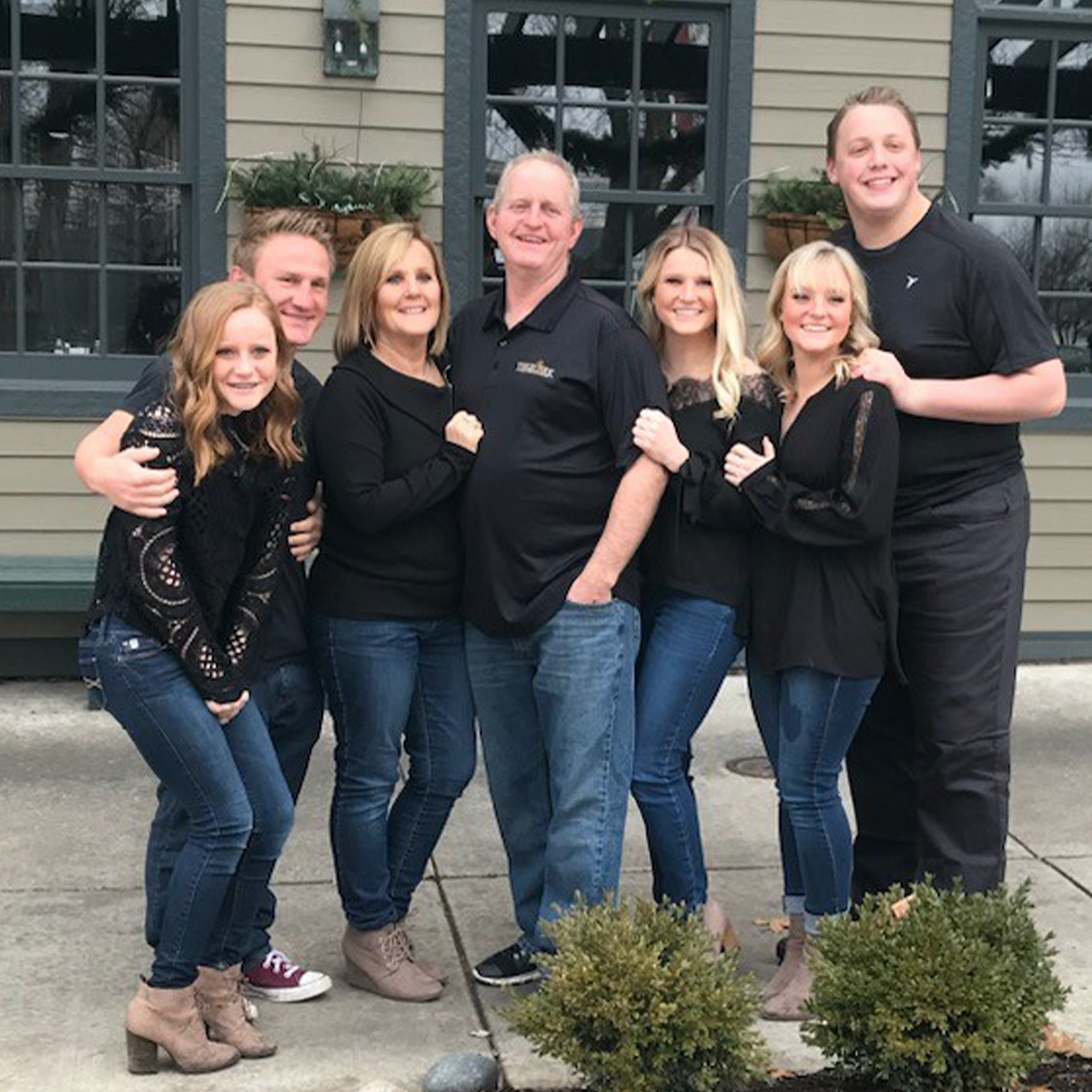 Check back regularly for our updated endorsement releases.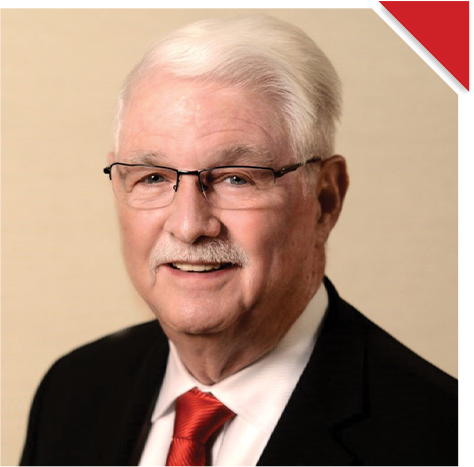 Rich Kelly, Assessor
Orland Township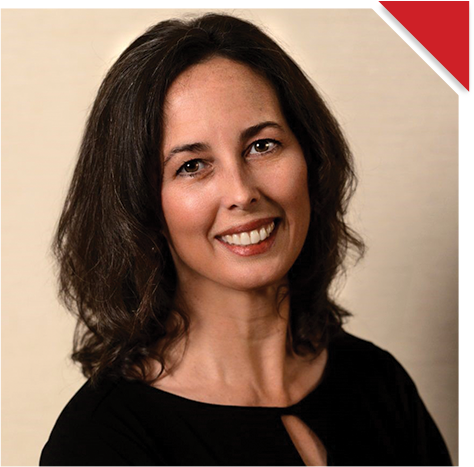 Cindy Murray, Clerk
Orland Township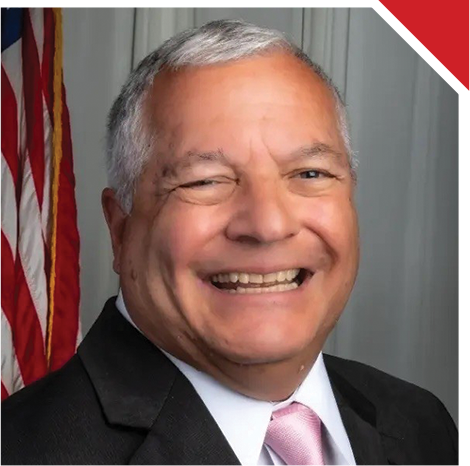 Michael Maratea, Trustee
Orland Township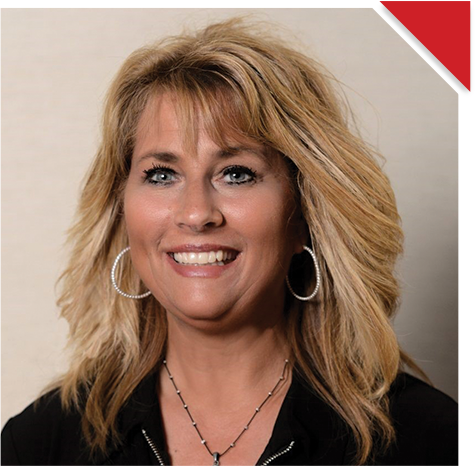 Maria Sanfilippo, Trustee
Orland Township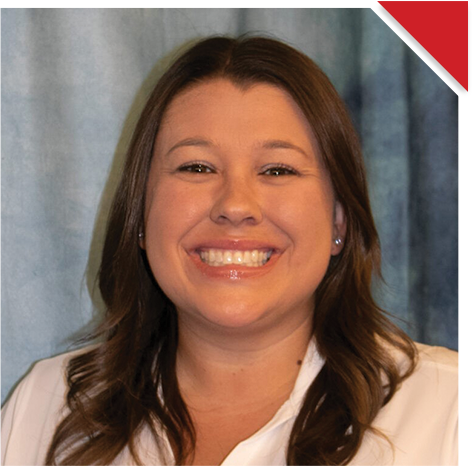 Lisa O'Donovan, Commissioner
Tinley Park Park District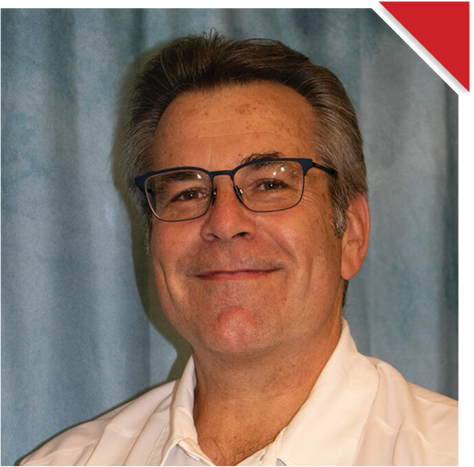 Don Cuba, Commissioner
Tinley Park Park District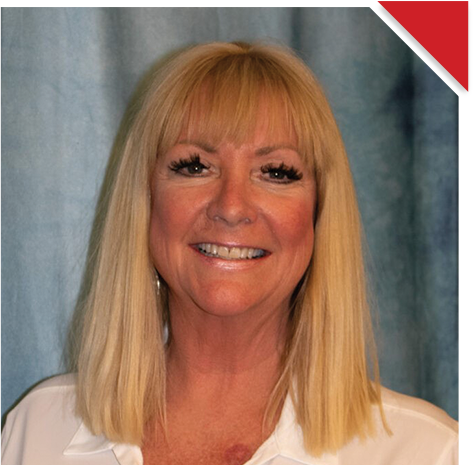 Marie Ryan, President
Tinley Park Park District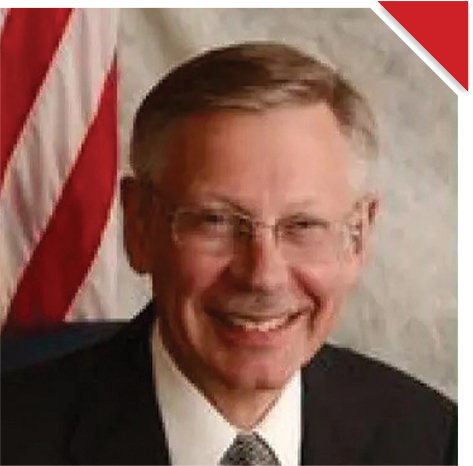 Dave Seaman, Former Mayor
Tinley Park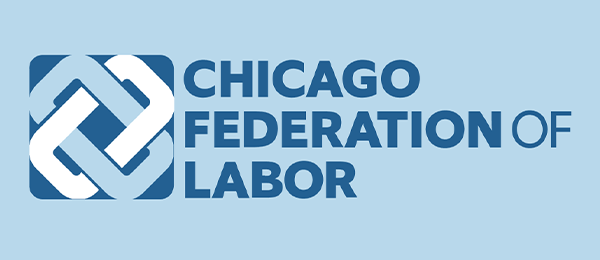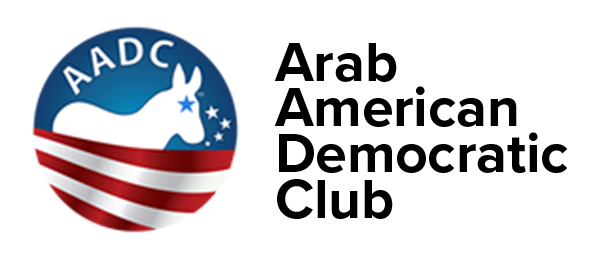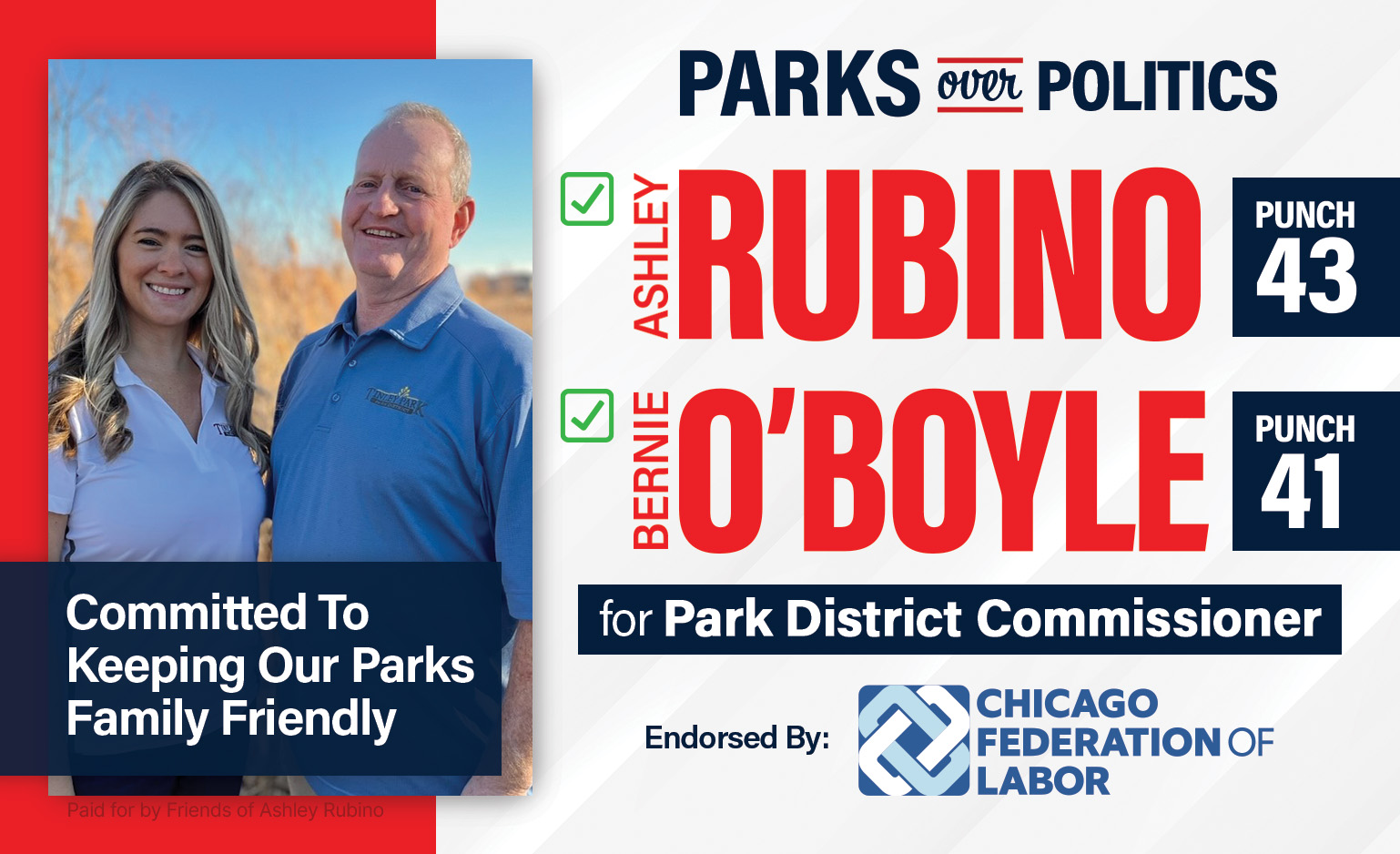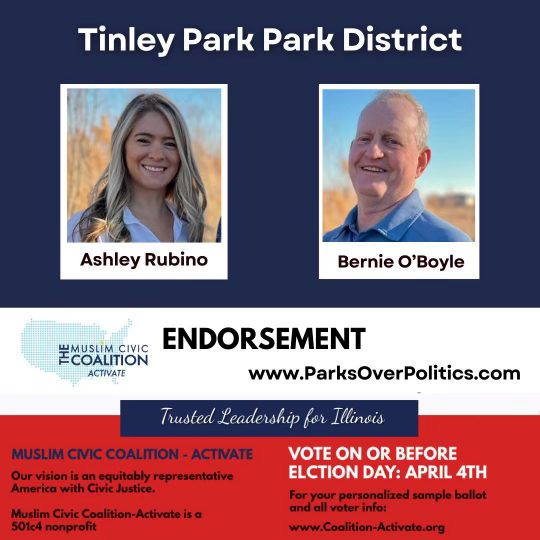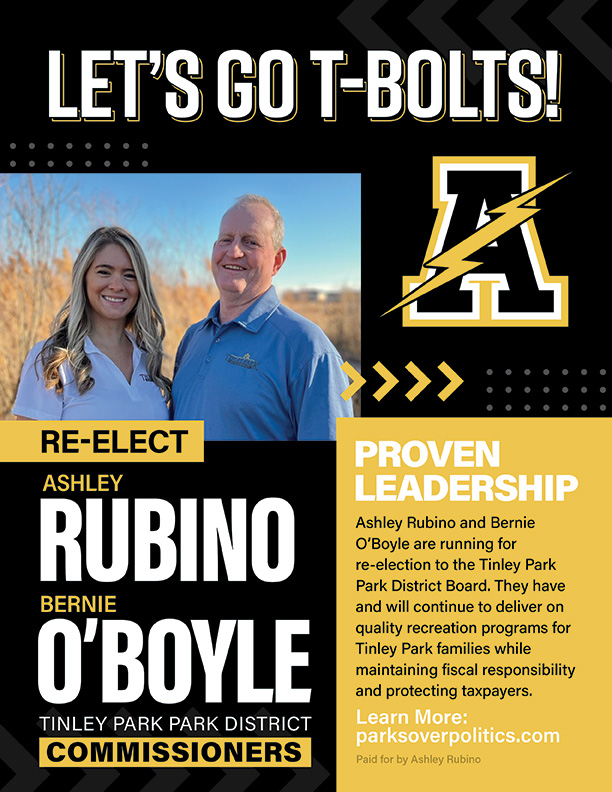 Thank you to the TBolts and Coach Adam Lewandowski for hosting a great event. The Andrew High School football program has flourished under Coach Lewandowski's leadership. Keep up the great work!
Tinley Families speak out against smear campaign in Park District Race
Park District Commissioners endorse Ashley Rubino and Bernie O'Boyle for April election
Parks Over Politics slate announces for Tinley Park District Board
Orland Township officials endorse Ashley Rubino and Bernie O'Boyle
Ashley Rubino and Bernie O'Boyle are running for re-election as Tinley Park Park District Commissioners on a shared belief that our parks and recreation spaces are vital to the community. If you would like to support our campaign or volunteer to help, please fill out the form below and a representative of our team will contact you with further information.